Welcome to the Vision Lab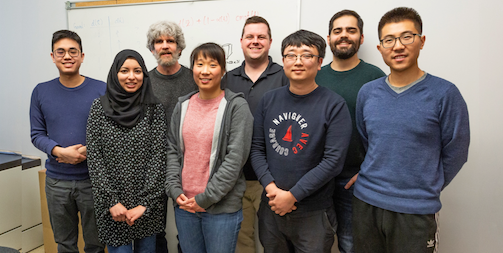 The Vision Lab encompasses research in both theoretical and applied aspects of computational vision, with particular concerns for spatiotemporal analyses and video understanding as well as machine vision applications and allied areas of artificial inteligence. Our lab is part of the Department of Electrical Engineering and Computer Science in the Lassonde School of Engineering at York University and also is affiliated with the Centre for Vision Research.


For an overview of our research play the following media coverage.
We are located at
3002 LAS
York University
Toronto, ON, Canada

For more information
contact Professor Richard Wildes
phone: 416-736-2100x40203
e-mail: wildes AT cse DOT yorku DOT ca

---